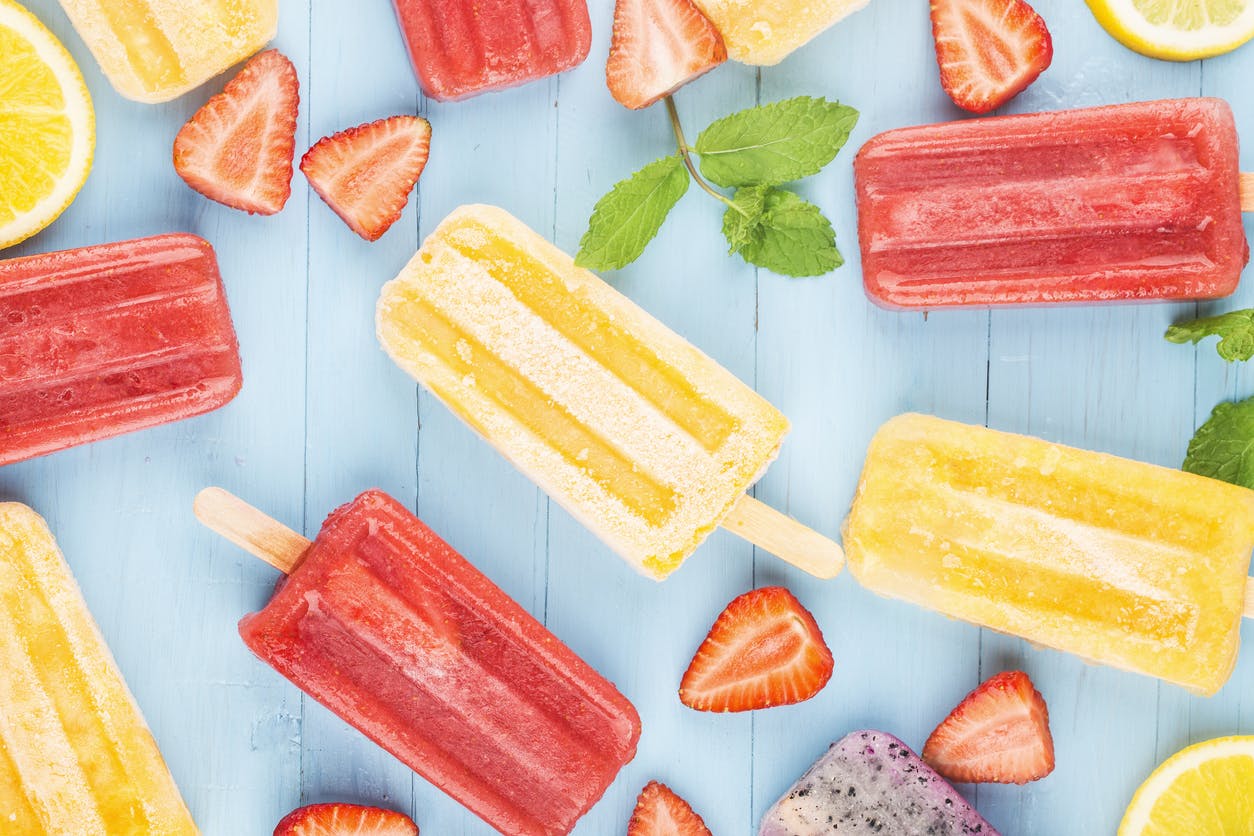 Make Your Own Popsicles
During these hot summer months, there's no better way to cool down after a hard day of work or play than with a yummy frozen treat, and popsicles are one of our favorites.
Not only are they refreshingly delicious, they're super easy to make. You can use paper cups and wooden sticks if you don't have a popsicle mold, and most of the ingredients are things you already have on hand. Here are a few of the best recipes we've found.
Watermelon Popsicles
Nothing says summer refreshment like a big, juicy watermelon. If you have some leftover slices in the fridge, use them to make this tasty treat. First remove the seeds and cut it in small chunks. You'll need about 1 ½ cups. Toss it into the blender with ½ cup of water and 1 tablespoon each of honey, fresh lemon juice, and sugar. Blend until smooth. Then pour the mixture into the molds and freeze for at least 2 hours.
Nutella® Popsicles
These icy treats are so rich and creamy. Use a little extra Nutella if you want a stronger hazelnut flavor. Simply combine 1 cup of whipped cream, ½ cup of whole milk, and ¼ cup of Nutella in the blender until smooth. Pour the mixture into molds and freeze 3 hours or until solid.
Fresh Fruit and Yogurt Popsicles
You can make this recipe with virtually any fruit you want, but the suggested combination is fantastic. Simply blend 2 cups of mixed berries and sliced bananas with 2 cups of plain or vanilla yogurt and ¼ cup of white sugar. Pour this into molds and freeze for at least 5 hours.
Pineapple-Coconut Popsicles
This recipe contains zero added sugar. For this tropical treat just blend 1 cup of chopped pineapple, ½ cup of Greek yogurt, and 1/3 cup of coconut milk until smooth. Pour it into molds, and freeze up to 6 hours.
Root Beer Float Popsicles
This throw-back popsicle will really take you back to your childhood. In a saucepan over medium heat, bring ½ cup of sugar and ¼ cup evaporated milk to a boil. Heat until the mixture thickens, stirring constantly, for about 12 minutes. Remove the mixture from the heat and slowly add in 4 cups of root beer. Pour this into molds and freeze 8 hours or overnight.
We hope these juicy pops will help you beat the heat this summer. Enjoy!
Back to Parent Page