Pasta Recipes Everyone Will Love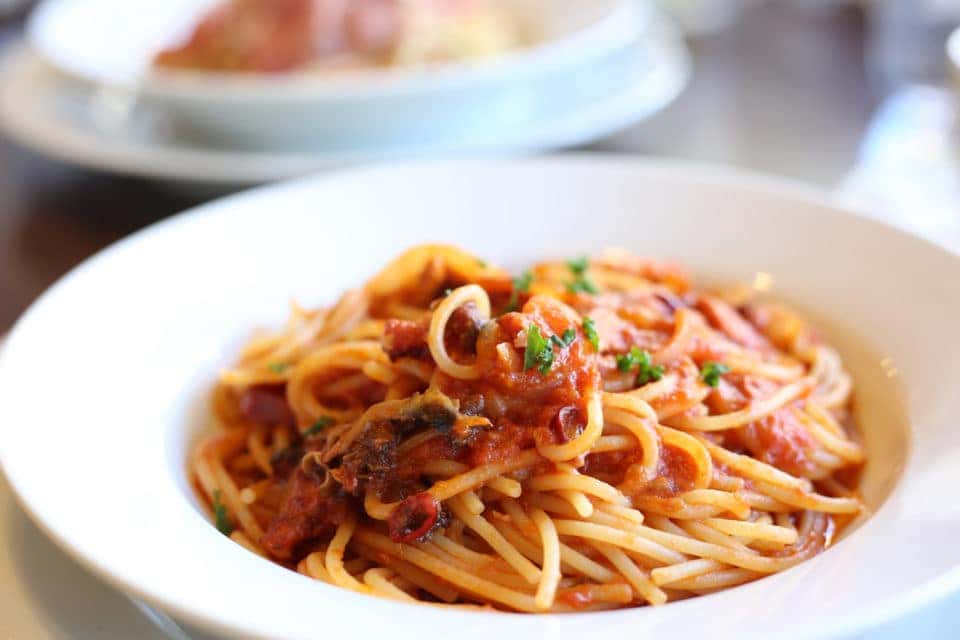 Who doesn't love to tuck into a big bowl of pasta? Pasta is both the perfect easy weeknight meal and the perfect way to kick off your weekend with a cozy, comforting meal. Try one of these easy, delicious pasta recipes this week!
This pasta dish literally could not be easier to make. It requires just 5 minutes of active prep time and five ingredients: 28 oz of tomatoes, 5 tbsp butter, 1 halved onion, kosher or sea salt, and pasta. If you have a parmesan rind, feel free to throw that into the pot as well for extra umami!
If someone in your family is dairy-free, this is a great alfredo alternative to whip up — plus, you don't even need to buy cashew milk. You'll blend 1/3 cup of cashews with a cup of water until it purees into a cashew "milk" that you'll use as the base to the sauce, providing lots of nutty flavor for this pasta dish.
The balance of the salty pancetta with the sweet tomatoes, spicy red pepper flakes, and umami-packed Pecorino is absolutely irresistible. It comes together quickly and you can substitute most of the ingredients for what you already have on hand, meaning that bacon and parmesan will still make a delicious dish.
Whether you're home alone for the night or need a quick and filling lunch, this single-serving (and one-pot!) mac and cheese are sure to hit the spot. After you cook 3.5 oz of pasta for yourself, you'll mix in cream cheese, shredded cheese, a few tablespoons of milk, and any seasonings you desire. Nutritional yeast, known for its "cheesy, nutty" flavor would also be incredible in this dish.
Even if you're not vegan, you're going to want to try this nutritional yeast "cheese" sauce pasta recipe. As we mentioned, nutritional yeast is known for its deeply nutty, cheesy, umami flavor, which makes it the perfect ingredient for pasta sauce.
You might also like: Make Sure Your Furry Friends Have Clean Toys
Perfect for meal prepping or feeding the entire family with minimal dishes, this one-pan pasta bake is packed with cheese, tomato sauce, Italian sausage, and lots of other yummy ingredients. Dig in!
Back to Parent Page