St. John's 40th Annual Oktoberfest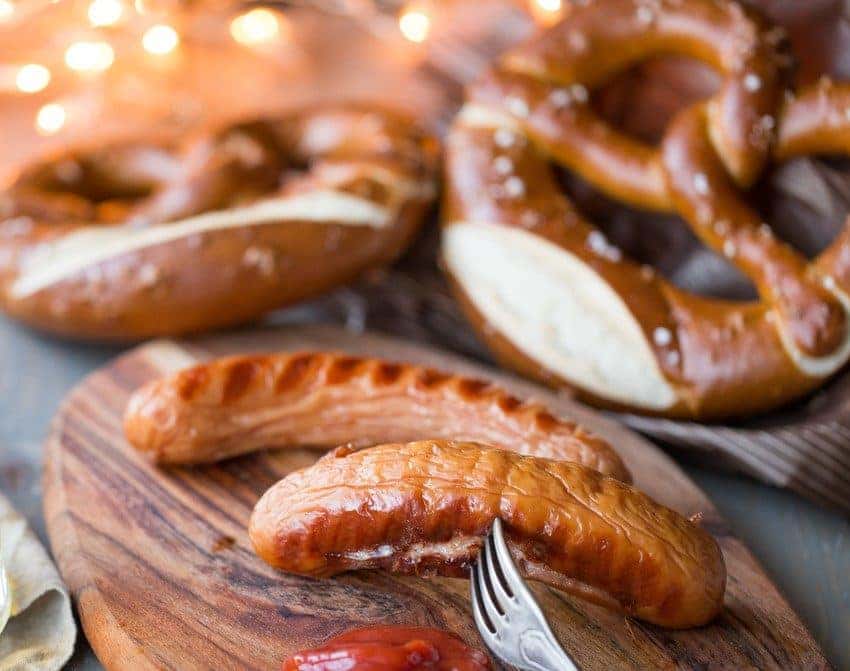 Have you ever been to Germany in the fall? If you said no, you might have answered with a sigh. Well, you have the chance to live the same magic that takes place in Germany each year without having to leave the state! That's right, the 40th Annual St. John's Oktoberfest is going down in 2019 and it's so close we can taste the pretzels and bratwursts already!
An Authentic Experience
If you've never been to Germany, you're going to want to pick the most authentic Oktoberfest to attend as possible to get a real experience like you would if you went to the real deal. You can find that at St. John's Oktoberfest through a plethora of German food and drinks all accompanied by live german music and homemade baked goods. You will feel like you've been transported 4,000 miles away.
As if you needed more of a reason to head to St. John the Evangelist Catholic Church on October 11 and 12, there will be added fun with a sealed auction bid and rummage sale. So come out and get some goodies while the whole fam has a day to remember!
Family Fun
This is not just for adults! There will be so many different things going on that it also doubles as the kid's event of the year as well! For your little ones, there will be carnival games, rides, music, a craft fair, and even more for them to enjoy. It's one of the only nights of the year where everyone can have their way.
You might also like: Plan A Trip To Little Goat Farm At The Lake
Keep The Fun Going
Chances are if you're headed out to the Oktoberfest celebration you've got a back seat full of kiddos. It's super important that they remain comfortable back there, especially if you do a lot of shuffling around and carpooling. If your carpool ride isn't living up to your standards, the crew at Warrenton Toyota would be more than happy to get you situated in a ride that meets your needs, and also the needs of your children. Let the party continue and come on down to see our specials and savings after a day full of German culture. We can't wait to see you!
Back to Parent Page