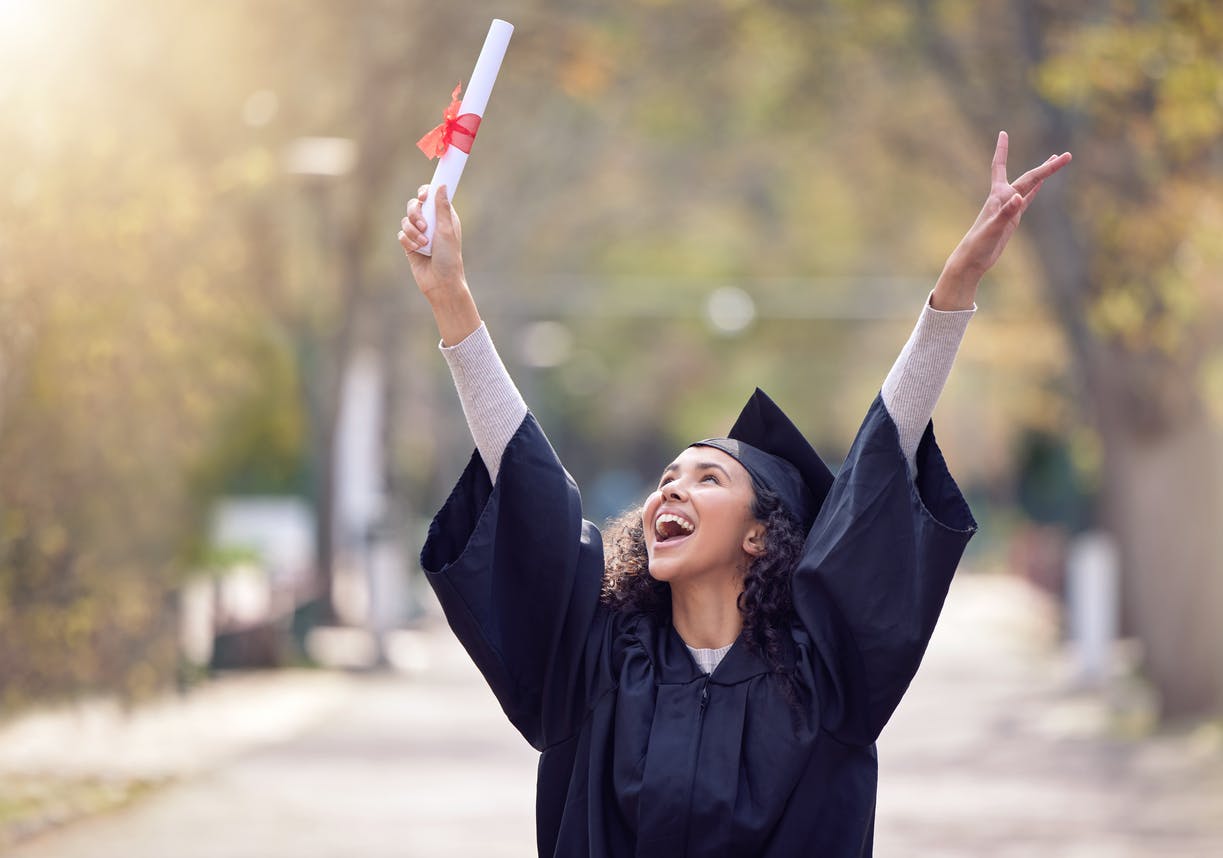 Tips For Taking College Graduation Photos
.vce-row-container .vcv-lozad {display: none}
.vce-row-container .vcv-lozad {display: none}
.vce-row-container .vcv-lozad {display: none}
When you've reached the end of your studies, you'll likely want to snap a few photos with that cap and gown. Grab your camera (or your phone) and try these tips for frame-worthy graduation photos.
Include Significant Imagery
When photos are meant to commemorate a special occasion, they'll need to include imagery that establishes the time and place. For graduation day, that means showing off the cap and gown, of course. You could even take a few shots of you tossing the cap into the air, just as the whole class will do on the big day. To tie in moments and material from your time in school, consider other signs and signifiers that relate to your studies and experience. History majors might have a map or globe in-frame; while literature, classics, and philosophy majors might want to pose with a bust of their favorite thinker.
Get Friends Involved
As you celebrate the memories you've made, it makes sense to include the people with whom you can always share them. Take a few pictures with the friends that you've made along the way, and incorporate props and places that tell the story of how you met, or maybe hints to a cherished inside joke. If you have a big group, take a few one-on-one shots with each friend, then get the whole cohort together for a group shot.
Set the Scene
Where you stage your photos can have a big impact on the final result. It makes sense to head to campus to take your graduation photos where you earned your degree. Get a shot in front of the building where your formative classes were held, plus some images on the quad to capture the scenic open-air spaces you traveled through on the way to class, or where you visited with friends.
You might also like: How To Protect Your Vehicle From Sun Damage
Warrenton Toyota
If you can picture yourself cruising through Warrenton in a new Toyota, we'll make that image come to life, so come visit our dealership for a test drive!
Back to Parent Page