When Should I Trade In My Car?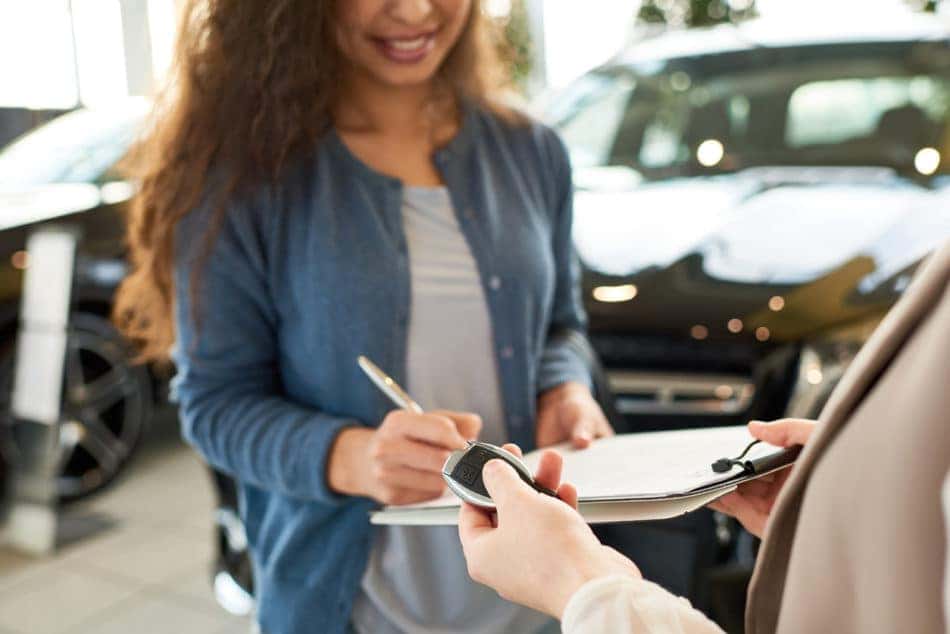 Timing is important when trading in a car. Trading it in at the right time will help you maximize the value, so you'll get more money to put toward a new vehicle. Let's go over some factors to consider when deciding when to trade in your car.
Vehicle's Mileage
Your car's mileage will impact the trade-in value. Each time you reach a new mileage milestone, the trade-in value will go down. For most cars, the first significant milestone occurs between 30,000-40,000 miles. At this point, your car will require maintenance and repairs, and your warranty is probably either coming to an end or no longer in effect. The 100,000-mile mark is another significant milestone. Again, it will have to undergo additional maintenance and repairs, and dealerships might have trouble finding buyers.
If you want to upgrade your vehicle and you're close to a major mileage milestone, now is the time to act. First, use your car as little as possible so the odometer won't keep turning. Then find your new car and trade your current one while you can maximize the value.
Age of the Vehicle
Just like the mileage, the age of the vehicle helps determine the trade-in value. If your car is getting close to five years old, you should act fast if you want to trade it in. It will depreciate after the five-year mark, so you'll get less money. However, that doesn't mean you shouldn't trade in your car if it's older than five years. You can still get a great deal, but you won't get as much as you would if it was less than five years old.
Existing Loan Amount
You should also look at the amount you owe on the vehicle. If you didn't make a down payment when you bought it, you might owe more than it's currently worth. That means you will have to either pay the remaining balance or roll it into your new loan. If that's the case, waiting might be the right choice. After that, you can finish repaying the loan and then look for a new car.
On the other hand, if your car is worth more than you owe, it's a great time to trade it in. Then you can use the money from the trade-in to reduce the cost of the new car.
You might also like: Share Only What You Want With The Toyota App
Time of the Year
The time of the year also factors into the trade-in value. Demand for new cars is at its highest during the summer and spring. Dealers are often willing to pay top dollar for trade-ins to provide their customers with a diverse lineup of options during this time. On the other hand, the demand is at its lowest immediately following the holiday season. As a result, you might get less if you trade your car at that time.
It's summertime, so now is a great time to trade in your vehicle. Bring your vehicle to Warrenton Toyota in Warrenton, Virginia, or value your trade online. Our Value Your Trade feature makes it easy to estimate the value. Then browse through our inventory of new and pre-owned vehicles. Once you find a new ride, we will apply the trade-in value to the purchase.
Back to Parent Page