Turkey Day Recipes That Will Have Your Guest Wanting More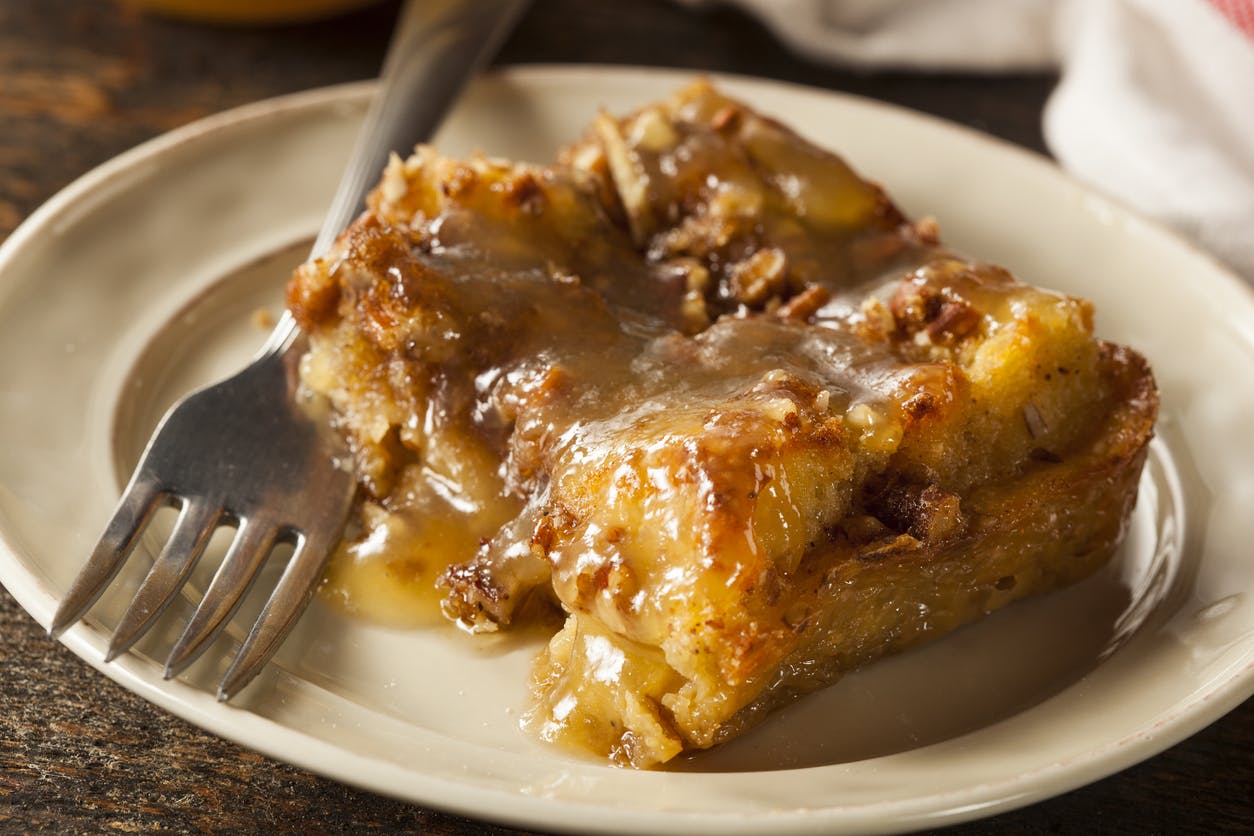 If you're looking to shake things up this Thanksgiving, we've got just the thing for you! We've gathered two amazing recipes that are a twist on traditional Thanksgiving dishes. So, bust out your apron, preheat the oven, and get to cooking some of the most unique and tasty turkey day meals that have graced the day of giving.
Pumpkin Pecan Bread Pudding
More dessert than main meal, this pumpkin pecan bread pudding is a perfect after-dinner treat. The rich and decadent recipe has all the flavors of fall and can be served for breakfast, lunch, or dessert. As you bite into it you will experience hints of pumpkin, clove, cinnamon, and nutmeg.
Ingredients
8 oz. pumpkin puree
3 eggs
1 cup of brown sugar
1 tsp. cinnamon
1/2 tsp. nutmeg
1/2 tsp. ginger
1/3 tsp. cloves
1 tsp. vanilla
2 1/2 cups milk
1/2 cup of heavy cream
16 oz. Challah bread
1 cup of chopped pecans
Cinnamon Vanilla Glaze
2 tbsp. butter, melted
1 cup powdered sugar
2 tbsp. milk
1/2 tsp. cinnamon
1 tsp. vanilla
Directions
Preheat the oven to 350 degrees.
Spray a 9-by-13-inch baking dish with non-stick spray.
Whisk the brown sugar, cinnamon, nutmeg, ginger, and cloves together.
Add eggs, milk, and cream. Whisk.
Add pumpkin and vanilla. Mix, then fold in pecans.
Add bread and pour into baking dish.
Bake for 67-75 minutes.
Cinnamon Vanilla Glaze
Whisk sugar and cinnamon together in bowl.
Stir butter, milk, and vanilla into sugar mixture. Stir until smooth.
Pour over warm bread pudding.
You might also like: Enjoy Lunch Or Dinner At These Local Restaurants
Chipotle Shells And Cheese Potato Skins
These spicy chipotle shells and potato skins are perfect for a Thanksgiving Day appetizer or a gameday snack. All that you have to do is scoop the potatoes, add in some Velveeta shells and cheese, bacon bits, chicken, and green onions.
Ingredients
1 box of Velveeta shells and cheese. Bold Chipotle flavor
7 medium potatoes
1 cup of finely diced cooked chicken
1/2 cup cooked, crumbled bacon
Green onions
Directions
Bake the potatoes at 425 degrees for about an hour. Then cut in half and scoop out the middle of the potato.
Prepare the Velveeta shells according to package.
Stir in the bacon and chicken. Spoon the mixture evenly into the scooped out potato.
Broil for two minutes. Top with green onions and serve warm.
Back to Parent Page