Warrenton Farm Tours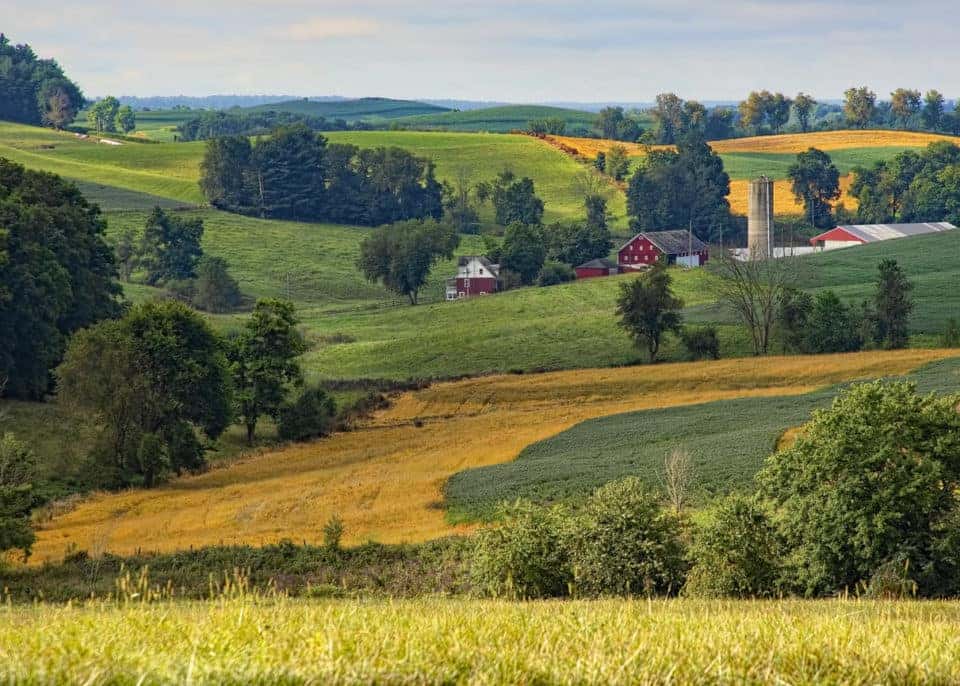 This time of year, as farm stands and markets pop up everywhere selling the fruits (and vegetables) of local farmers' labor, our thoughts often turn to the farms that bring us summer's bounty. In Warrenton and surrounding areas, we are lucky enough to have an abundance of farms that not only provide us with all the fresh local produce we could ask for, but also open their gates to curious visitors. From pick-your-own farms and lavender fields to dairy and alpaca farms, find some of the best agricultural attractions in the area and head out to harvest some fun.
Hartland Orchard
This old family farm and orchard is located in Markham, VA, and prides itself on growing high-quality, affordable fruits. The pick-your-own operation is based upon a seasonal calendar that tells you when each fruit is ready for picking. Hartland Orchard grows strawberries, sour cherries, peaches, summer apples, fall apples, winter apples, and pumpkins as well as Christmas trees during the holiday season.
Seven Oaks Lavender Farm
Follow the delightful scent to historic Seven Oaks Farm in Catlett, where you can enjoy the view of a sea of lavender waving in the breeze. Sample a glass of lavender lemonade, shop the array of lavender-centric products, and learn about all the many uses for this beautiful bloom: motion sickness remedy, cooking ingredient, natural moth repellent, and more.
Cows-N-Corn
Kids and adults alike will enjoy taking a narrated hayride tour to learn about life on this dairy farm that boasts a herd of 100 Holstein cows on its 1,500-acre span. Enjoy a cow meet-and-greet, make and sample your own butter, and learn about the dairy life from Lily, the talking cow (puppet).
Heartline Alpaca Farm
Tour this quiet alpaca farm to learn about these docile, camel-like animals, the spinning and weaving of their fiber for clothing, and what goes into maintaining an alpaca farm. Admission is free and visitors are welcome Wednesday, Saturday, and Sunday by appointment.
You might also like: Differences Between the 2018 Corolla and Corolla iM
Pick-Your-Own Savings at Warrenton Toyota
Warrenton Toyota has its own bounty, in the form of an overflowing selection of brand-new Toyota models and pre-owned vehicles from many different manufacturers. If you're tempted by our selection, you'll be positively won over by our low prices. Every vehicle on our lot is priced to sell, and you can expect to find even more savings when you take advantage of our special offers on new and pre-owned vehicles. These savings won't last forever, though, so act now. We're standing by to help you find the car, truck, or SUV you want at a price you'll love.
Back to Parent Page